Uluslararası RIBA Ödülleri'nin bu seneki ilk aşaması tamamlandı. Ödül alacak projelerin seçileceği listede Emre Arolat Architecture tarafından tasarlanan Sancaklar Camisi ve Tabanlıoğlu Mimarlık'ın restore ettiği Beyazıt Devlet Kütüphanesi de yer alıyor.
Beyazıt Devlet Kütüphanesi, Tabanlıoğlu Mimarlık
RIBA tarafından verilen ve İngiltere dışında inşa edilmiş projelerin ödüllendirildiği "Uluslararası RIBA Ödülleri 2018'in ilk aşaması tamamlandı. 28 ülkeden 62 projenin girdiği listede, Tabanlıoğlu Mimarlık'ın restore ettiği Beyazıt Devlet Kütüphanesi ve Emre Arolat Mimarlık'ın tasarladığı Sancaklar Camii de yer alıyor.
2018 Uluslararası RIBA Ödülleri'nde ilk aşamayı geçen projeler şöyle*:
8 Chifley Square, Sidney, Avusturalya, Rogers Stirk Harbour ve Lippmann Partnership
AP Evi, Pieve di Cagna, Italya, Gardini Gibertini Architects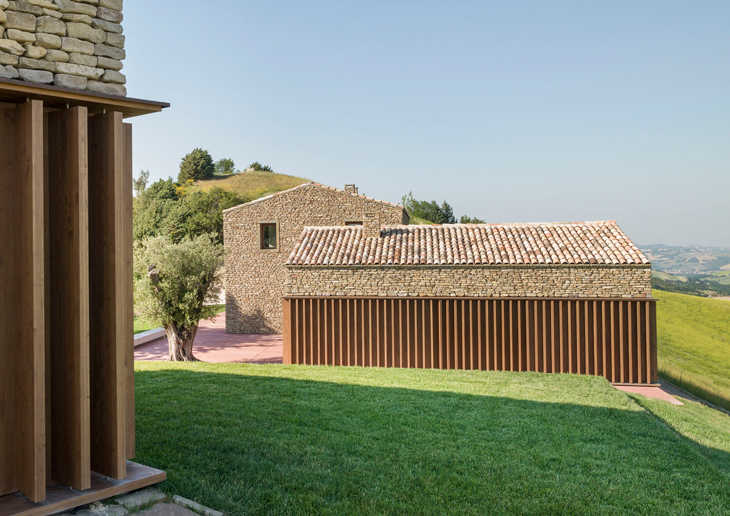 AP Evi
Audain Sanat Müzesi, Whistler, Britanya Kolumbiyası, Kanada, Patkau Architects
Baan Huay Sarn Yaw - Afet Sonrası Okulu, Chiang Rai, Tayland, Vin Varavarn Architects
Geleceğin Evi Baitasi, Pekin, Çin, Dot Architects
BBVA Bancomer Kulesi, Meksiko, Meksika, Rogers Stirk Harbour ve Legorreta + Legorreta
Beyazıt Devlet Kütüphanesi, Istanbul, Türkiye, Tabanlıoğlu Mimarlık
Bremer Landesbank Genel Merkezi, Bremen, Almanya, Caruso St John Architects
Bundner Kunstmuseum Chur, Chur, İsviçre, Barozzi Veiga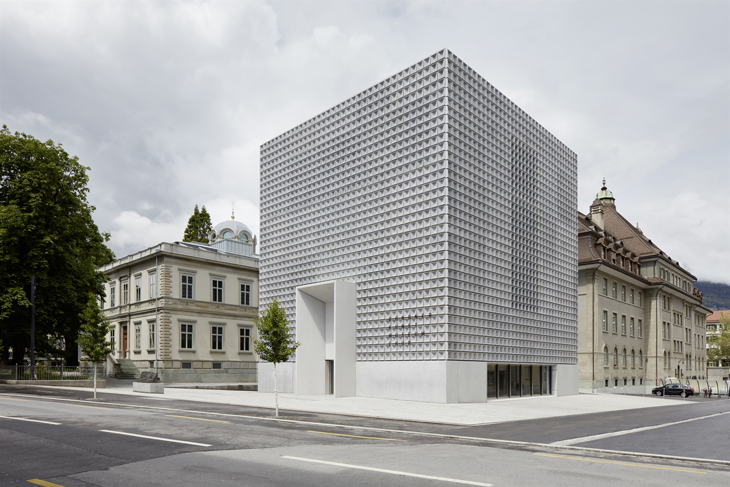 Bundner Kunstmuseum Chur
Lahana Ağaç Evi, Bayview, Avusturalya, Peter Stutchbury Architecture
Kaptan Kelly'nin Kulübesi, Tazmanya, Avusturalya, John Wardle Architects
Orta Avrupa Üniversitesi - 1. Aşama, Budapeşte, Macaristan, O'Donnell & Tuomey ve M-Teampannon Kft
Çocuk Köyü, Formoso do Araguaia, Brezilya, Alephzero ve Rosenbaum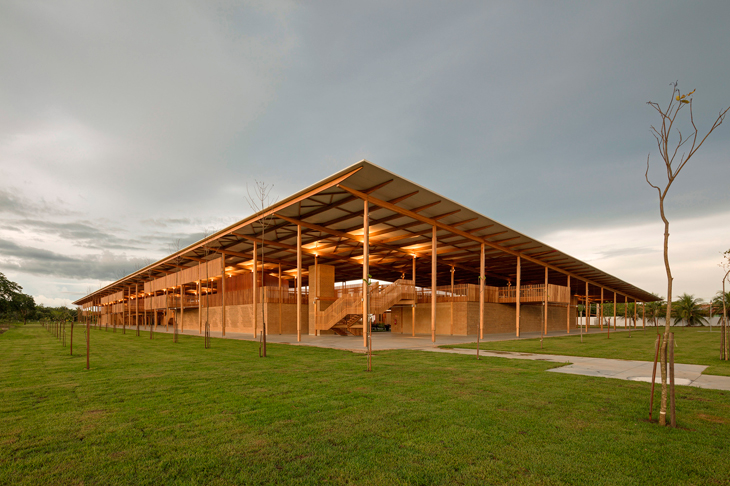 Çocuk Köyü
Deventer Belediye Binası, Deventer, Hollanda, Neutelings Riedijk Architecten
Cluny Park Rezidansları, Singapur, SCDA
Cuernavaca Evi, Meksiko, Meksika, Tapia McMahon
Empower, Khayelitsha, Güney Afrika, Urban - Think Tank ve ETHZ
EY Merkezi, Sidney, Avusturalya, Francis-Jones Morehen Thorp
Ormandaki Fabrika, Penang, Malezya, Design Unit Sdn Bhd ve Chin Kuen Cheng Architect



Ormandaki Fabrika
Bahçe Kule, Wabern, İsviçre, Buchner Bründler Architekten
GS1 Portekiz, Lizbon, Portekiz, PROMONTORIO
Joolz, Amsterdam, Hollanda, Space Encounters Office for Architecture
Kannikegaarden, Ribe, Danimarka, Lundgaard & Tranberg Arkitekter
Kericho Katedrali, Kericho, Kenya, John McAslan + Partners veTriad Architects
King Fahad Milli Kütüphanesi, Riyad, Suudi Arabistan, Gerber Architekten
Kunstmuseum Basel, Basel, İsviçre, Christ & Gantenbein
Lanka Öğrenim Merkezi, Doğu Bölgesi, Sri Lanka, Feat Collective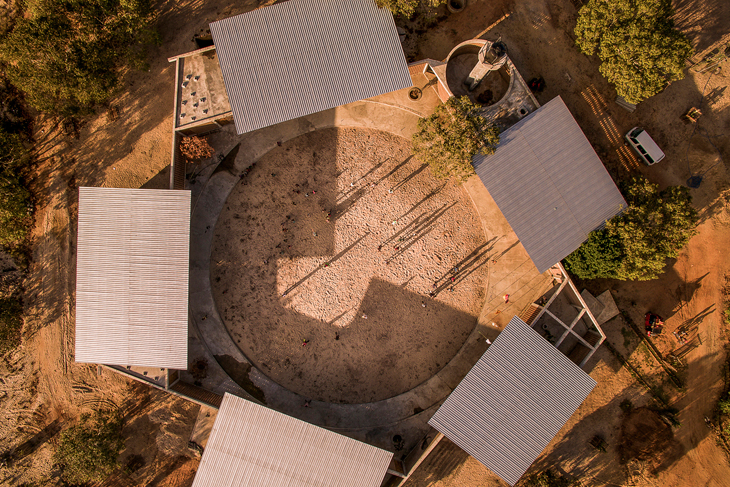 Lanka Öğrenim Merkezi
Budapeşte M4 Metro Hattı, Budapeşte, Macaristan, Palatium Studio ile Budapesti Építőművészeti Műhely, Gelesz és Lenzsér Építészeti, Puhl és Dajka Építész Iroda, sporaarchitects, VPI Építész Studio ve Palatium M4 Projekt
MAAT, Lizbon, Portekiz, AL_A
Maersk Kulesi, Kopenhag Üniversitesi'ndeki Panum kompleksini genişletme projesi, Kopenhag, Danimarka, CF Møller Architects
Mount Herzl Memorial Hall, Kudüs, Israil, Kimmel Eshkolot Architects ve Kalush Chechick Architects'in işbirliği ile
Msheireb Müzeleri, Doha, Katar, John McAslan + Partners
Mulan Weichang Ziyaretçi Merkezi, Weichang, Çin, HDD
Nantes Sanat Müzesi, Nantes, Fransa, Stanton Williams
Voorlinden Müzesi, Wassenaar, Hollanda, Kraaijvanger Architects
Ulusal Tasarım Merkezi, Singapur, SCDA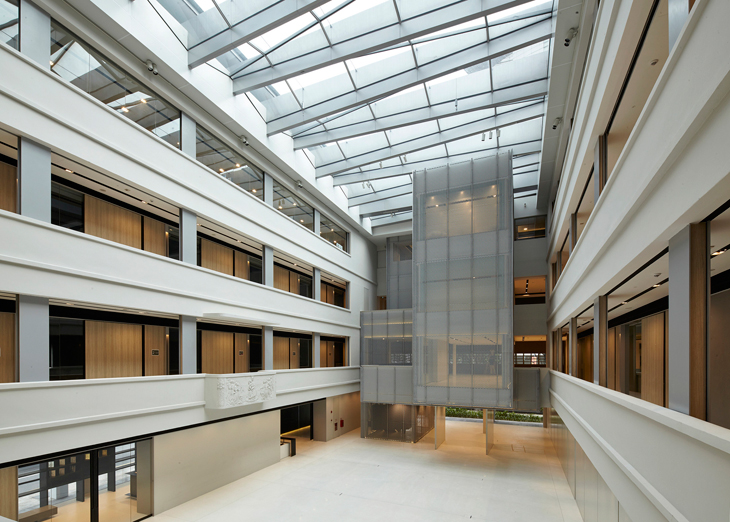 Ulusal Tasarım Merkezi
Oasia Hotel Downtown, Singapur, WOHA Architects
Guangming Köyü, Zhaotong City Deprem Sonrası Yeniden İnşa Demonstrasyon Projesi, Çin, Bir Üniversite Bir Köy Programı, Hong Kong Çin Üniversitesi
Queen Elisabeth Hall, Antwerp, Belçika, SimpsonHaugh ve Bureau Bouwtechniek
ROGIC ROKI Küresel Yenilik Merkezi, Hamamatsu, Shizuoka, Japonya, Tetsuo Kobori Architects
Salerno Deniz Terminali, Salerno, Italya, Zaha Hadid Architects ve Interplan Seconda
Sancaklar Camii, İstanbul, Türkiye, EAA-Emre Arolat Architecture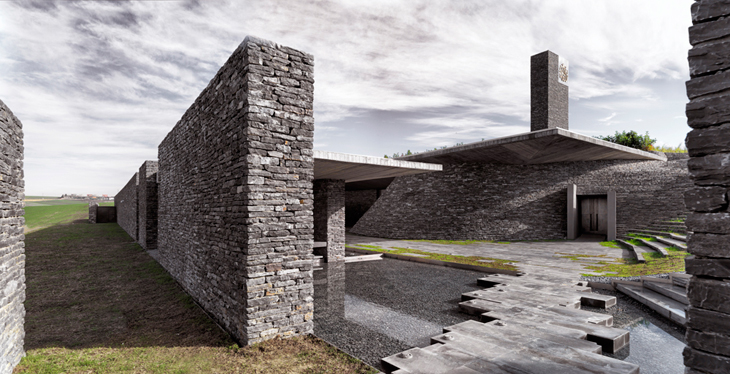 Sancaklar Camii, Emre Arolat Architects
Sayama Forest Şapeli, Tokorozawa, Saitama, Japonya, Hiroshi Nakamura & NAP
Bairro Padre Cruz Sosyal Konut Projesi, Lizbon, Portekiz, Orange - Arquitectura e Gestão de Projecto, Bruno Silvestre Architecture ve D Sul
Stavros Niarchos Vakfı Kültür Merkezi, Atina, Yunanistan, Renzo Piano Building Worskhop ve BETAPLAN
Pezaj Strüktürleri, Fishtail, Montana, ABD, Ensamble Studio
Studio Dwelling at Rajagiriya, Colombo, Sri Lanka, Palinda Kannangara Architects
Suzhou Chapel, China, by Neri&Hu Design and Research Office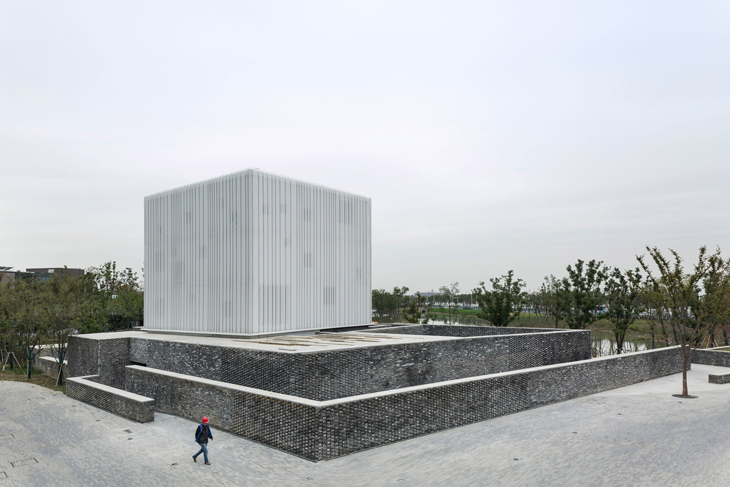 Suzhou Chapel
Tatsumi Apartment House, Tokyo, Japan, Hiroyuki Ito Architects
The Ancient Church of Vilanova de la Barca, Spain, by AleaOlea architecture&landscape
The Palestinian Museum, Birzeit, Palestine, by Heneghan Peng Architects with Arabtech Jardaneh
Three Metro Stations L9, Barcelona, Spain, by Garcés-de Seta-Bonet Arquitectes with TEC 4 Ingenieros Consultores
Tirpitz, Blåvand, Denmark, by BIG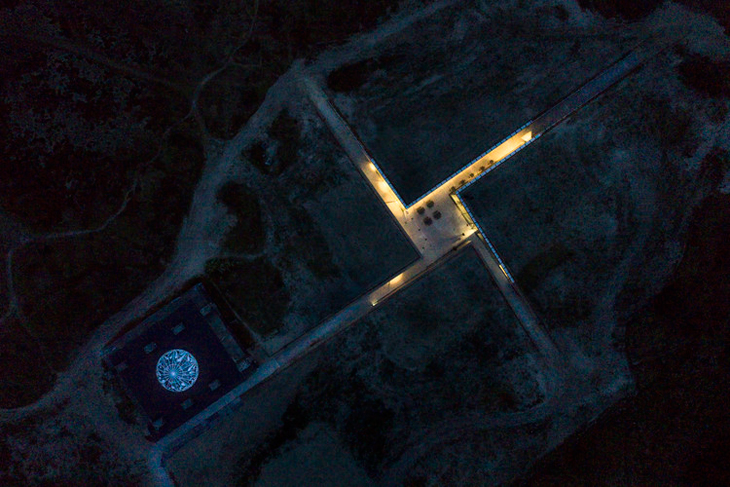 Tirpitz
Toho Gakuen School of Music, Tokyo, Japan, by Nikken Sekkei
Tolsa 61, Mexico City, Mexico, by MOCAA Arquitectos
University of Amsterdam, Amsterdam, Netherlands, by Allford Hall Monaghan Morris
Vertical forest, Milan, Italy, by Boeri Studio with Studio Emanuela Borio and Laura Gatti
Wadden Sea Centre, Ribe, Denmark, by Dorte Mandrup
Welcome Centre and office building, Shanghai, China, by Sergison Bates Architects
Xiao Jing Wan University, Shenzhen, China, by Foster + Partners with GDI
YKK80 Building, Tokyo, Japan, by Nikken Sekkei
Zeitz MOCAA, Cape Town, South Africa, by Heatherwick Studio with Van Der Merwe Miszewski Architects, Rick Brown Associates and Jacobs Parker


* Editör, haber uzunluğunu dengede tutmak için listede yer alan projelerin bir bölümüne görsel koymayı tercih etmiştir.
Ekleyen: Ekin Bozkurt